Packaging machines Increase system efficiency with automated format adjustment
Automate your feed axes using our SeGMo positioning system! A simple integration of our positioning drives and digital position displays into your plant control system enables you to boost system efficiency in format changes and save time and money.
Whether carton erectors, sealers, wrap-around plants, packers, piece goods feeders or labellers, we offer the appropriate semi- and fully automated format adjustment solution for your application.

Integrated condition monitoring now enables us to give you information for preventative maintenance. In future SeGMo will be combined with sensors and actuators into an integrated, intelligent and interactive system. Logging and software functions gain massively in importance as a result.
The system provides increasing support through active condition monitoring. As well as data on the status of the components, for instance, changes in the starting torque will also be indicated, allowing contamination and wear on the axis to be identified.

Why not tell us what your requirements are? Together we can develop future solutions for your application!
Contact us!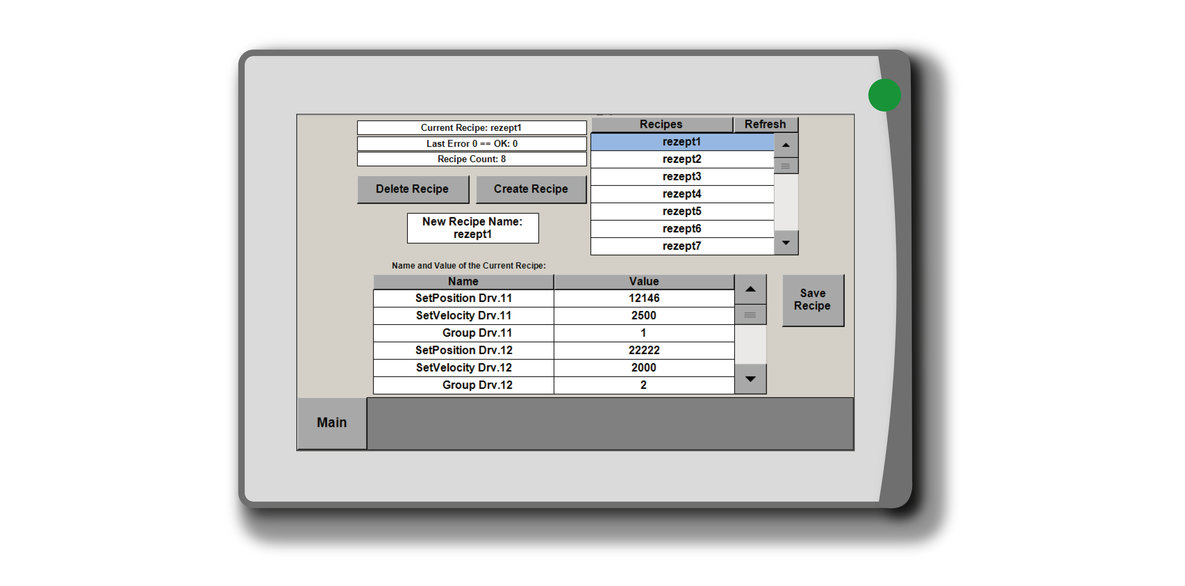 Operation and service
Recipe administration
Use the plug-and-play recipe administration of our SeGMo-System to set your machine up quickly and reproducibly for recurring formats at the press of a button. The plant then runs through the job efficiently and autonomously. That means you avoid set-up errors and improve the performance of your complete plant.
Reducing set-up times offers massive potential savings not only in new projects, but also in the event of modernisation. Our return-on-investment calculator shows you how quickly automating your feed axes pays off. Contact us.
Get your ROI calculated now!
Drive technology
Positioning
Reduce the set-up times of your machine by adjusting the feed axes entirely automatically. Our SeGMo-Positioning are complete mechatronic systems with a sensor, gear and motor as well as integrated power and control electronics. With nominal torques of up to 15 Nm, they cover the capacity range typical for secondary axes. Alternatively, our digital position displays support your zero-error strategy in manual changeover processes.

Is commissioning efficient and low-cost? Integrate the positioning drives and digital position displays directly into your control system with our function blocks. Alternatively, you can automate positioning drives and position displays using the modular decentral SeGMo-Box. The box handles the power management for the connected devices.

You can also minimise your wiring work with our one-cable SeGMo-Connect solution. The hybrid cable is ideally suited for use in compact drag chains or tight cable ducts.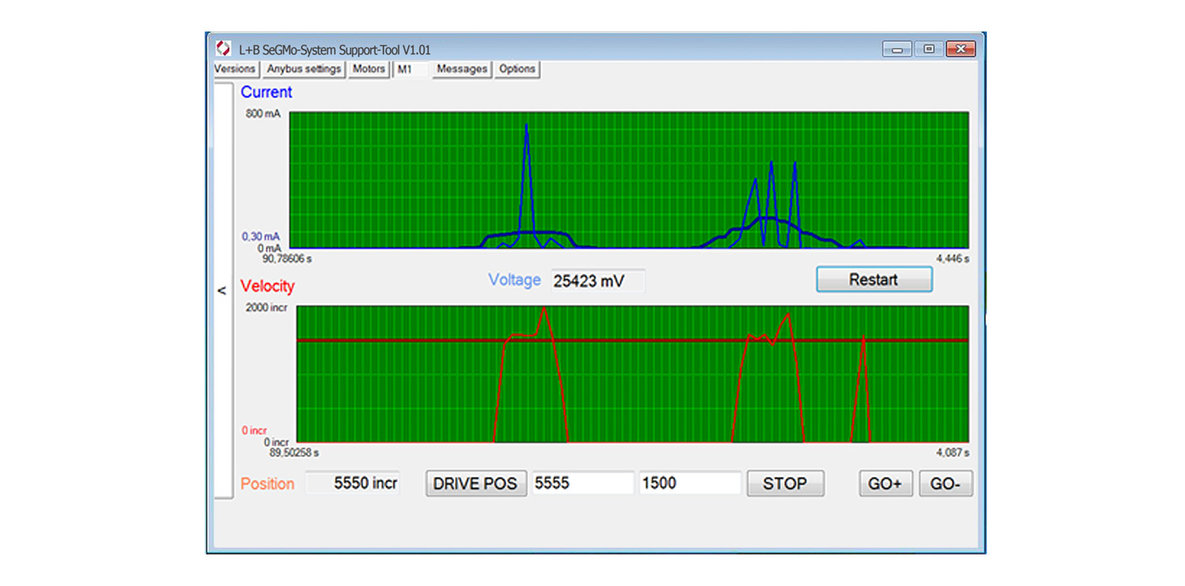 Condition monitoring and diagnostics
Condition monitoring
The SeGMo-System allows the option of active condition monitoring. That's because the SeGMo-Positioning internally monitor data such as motor current, speed and temperature. In the event of an error, the positioning drives output alarms and messages and alert the operating personnel.
In addition to monitoring through your PLC, you can access the SeGMo-System remotely using a web server. The system provides a separate communication channel through which you receive the relevant data independently of the real-time bus. That allows you to protect the runtime-critical plant control system against influences from remote accesses and gives you a complete overview of your machine.
The integrated absolute multiturn encoder means the positioning drive is aware of its current position at all times. These limits are not exceeded even if the user makes an incorrect input, protecting your machine from critical situations
System integration
Effortless integration
We will support you with the right interface in the positioning drive, in the digital position display and in the SeGMo-Box, facilitating integration into your machine control system. Integrate the SeGMo components into the PLC using our SeGMo-Lib function blocks. These software modules significantly reduce the project planning work and form the basis for a comprehensive service. The components of the SeGMo-System can be easily parametrised in the PLC programming environment.

You can use our SeGMo-Support Tool to commission the system via PC and SeGMo-Box even without a PLC. No extensive software installation is required, making it easy for you to parametrise the system and set up the axes. The graphic user interface allows intuitive operation.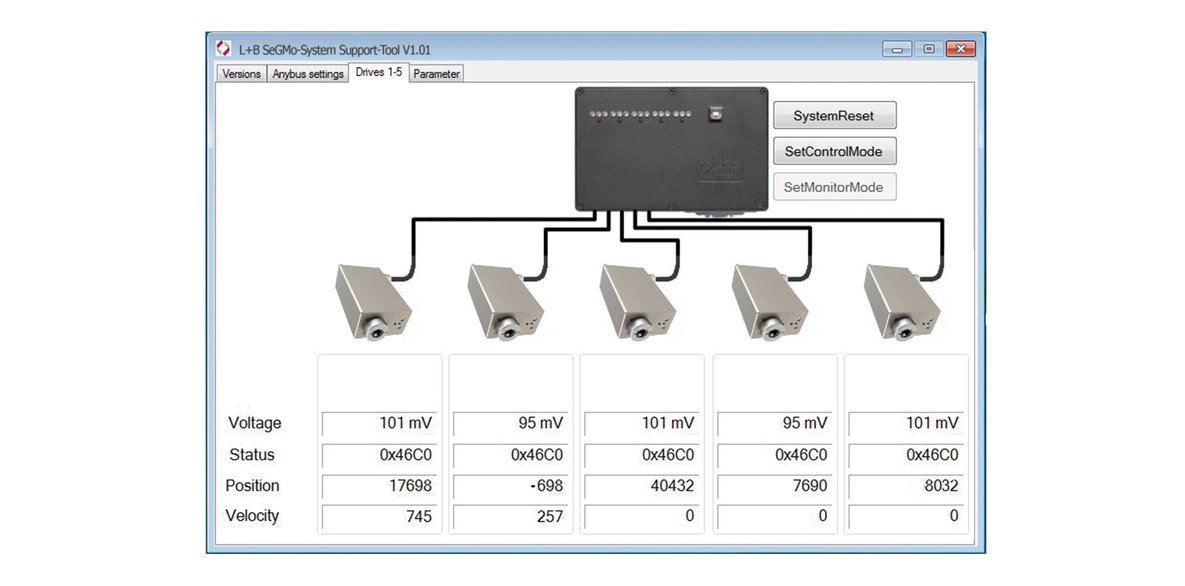 To convert lines even more efficiently our customer Krones AG relies on format changes with the fully automatic SeGMo system:
less manual change-over effort
reduced change-over times
smaller batches and higher variety of packaging can be produced efficiently
reproducibility of the setup
Positioning drives, connection boxes and digital position displays
Can't find a suitable product for your application? Our technical support team will be happy to advise you. Contact us now!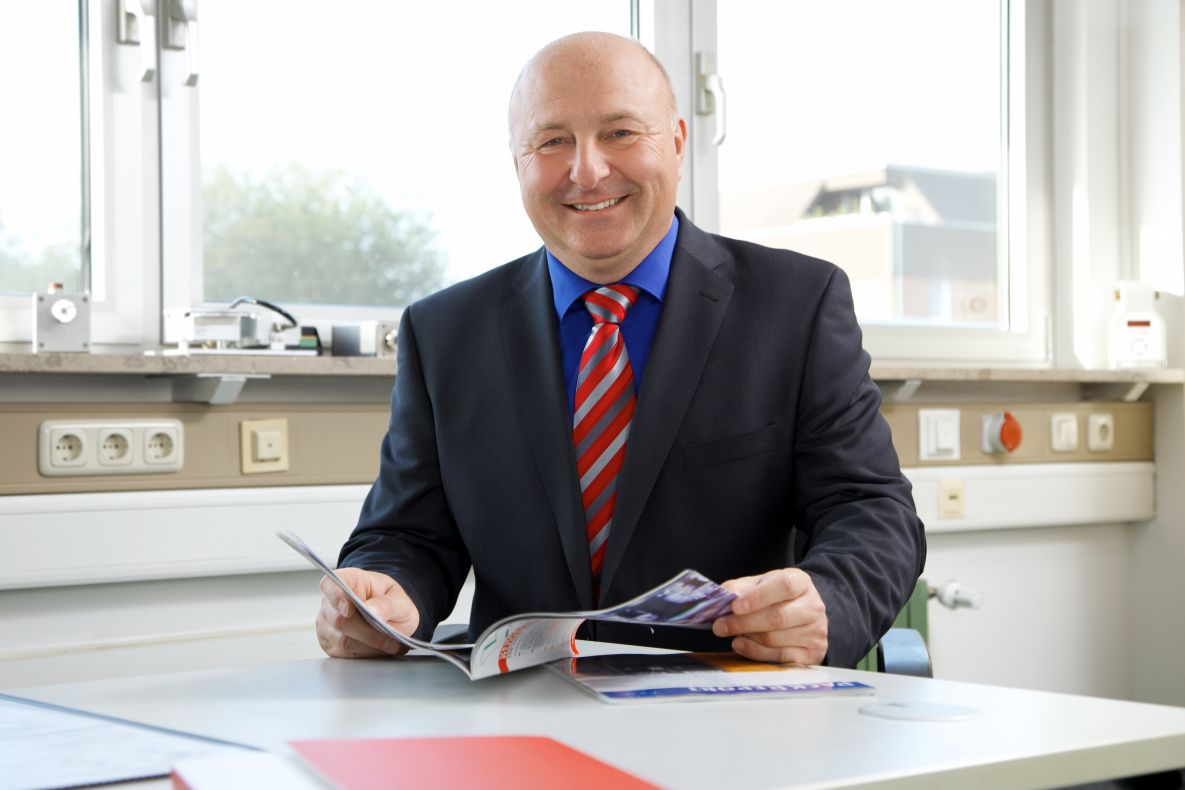 Roland Haidysek, Senior Key Account Manager