General mechanical engineering Reliable and intelligent automation solutions
Electric drives keep your machines moving! This means that automation solutions must be reliable, maintenance-free and intelligent, especially in continuous operation.

Sensors:
Whether you need a standardised or individual sensor, our modular system for high-resolution incremental and absolute measuring systems gives you the option:
you can either determine raw data such as rotational speed or position, or

you can utilise the systemic added values of our integrated, intelligent and interactive i³SAAC products to deliver findings to your application, putting it on the road to "Industry 4.0".
Whichever you choose, we will be happy to assist you in the decision-making and selection process. We can also develop individual measuring systems to suit your particular requirement.

Actuators:

Are you planning to boost the efficiency and flexibility of your production facilities with automatic positioning drives? Whether used as a positioning system or to control valves, etc., our SeGMo system already offers today the precise and highly dynamic drive technology of tomorrow.

Our positioning drives are used to automate feed axes or to automate robot grippers in processes, for instance, and are geared to the increasing diversity of your product portfolio. The system recognises changes, adjusts itself and not only enhances flexibility, but also significantly reduces operating costs.

Our intelligent system solutions save you both time and money!
We believe that artificial intelligence (AI) and other methods of data analytics will enable our sensors and actuators to deliver processed findings to your systems with increasing independence. Some or all areas of your application will be able to react autonomously to changing influences based on information exchanged between the components of your machine and processed in the control loop.

We are already making use of the analytics of AI by training applications under real-life conditions. You know your application, we analyse the basic data and obtain findings.
In future trained sensor/actuator systems will be able to act independently and to identify and actively rectify possible damage at an early stage. That means you can avoid expensive standstills and hence make your machines more efficient. This opens the way to true preventive maintenance, achieves a new level of flexibility and guarantees permanently high availability.
So let's get talking!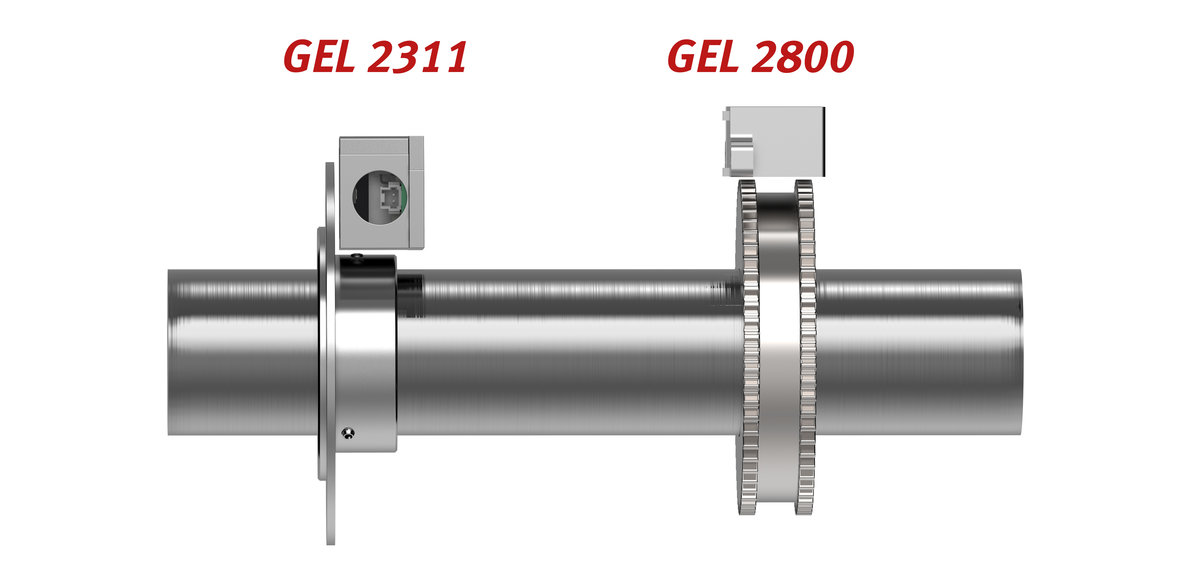 Motion sensors
Precise sensor technology for dynamic applications
Pick-and-place applications require a dynamic, high-resolution sensor system. Thanks to vernier analysis, our systems supply the absolute position as soon as they are switched on. You can also use the speed signals of the single or multiturn encoders and control the positioning speed of your joint axes with a sensor. Our compact encoder kits GEL 2311 and GEL 2800 use the existing space, allowing the sensors to be safely integrated even where space is limited.

The high-resolution sensors are also used as motor feedback encoders in hollow shaft motors. If the mounting depth is very small, they supply the absolute position via SSI for commutation and also offer an analogue output signal.
Drive technology
High positioning accuracy guaranteed
Load changes at high speeds, powerful acceleration and long duty cycles are typical scenarios for classic servo drives. For many applications, however, such as format adjustments on moving axes, these are too heavy. This is where our particularly light and compact positioning drives come in.
SeGMo-Positioning are mechatronic systems with a Sensor, Gear and Motor as well as integrated power and control electronics. The absolute rotary encoder on the output shaft, likewise already integrated, allows precise positioning without a reference search routine. The positioning drives can be used in all mounting positions and thus even in pivoting and moving mode. With its through hollow shaft for assembly on spindle journals, our positioning drive GEL 6113 especially hits the mark when it comes to width adjustment on the tool head.
The SeGMo-System​​​​​​​ is easily integrated into the plant control system. Our software function blocks make it very easy to configure the drives for an extremely wide range of fieldbus systems and Industrial Ethernet profiles, making project planning and commissioning both efficient and low-cost.

You can minimise your wiring work with our one-cable SeGMo-Connect solution. The hybrid cable delivers the power supply and enables the communication of the positoning drives and is ideally suited for flexible routing in drag chains.
To the application 'Packaging machines'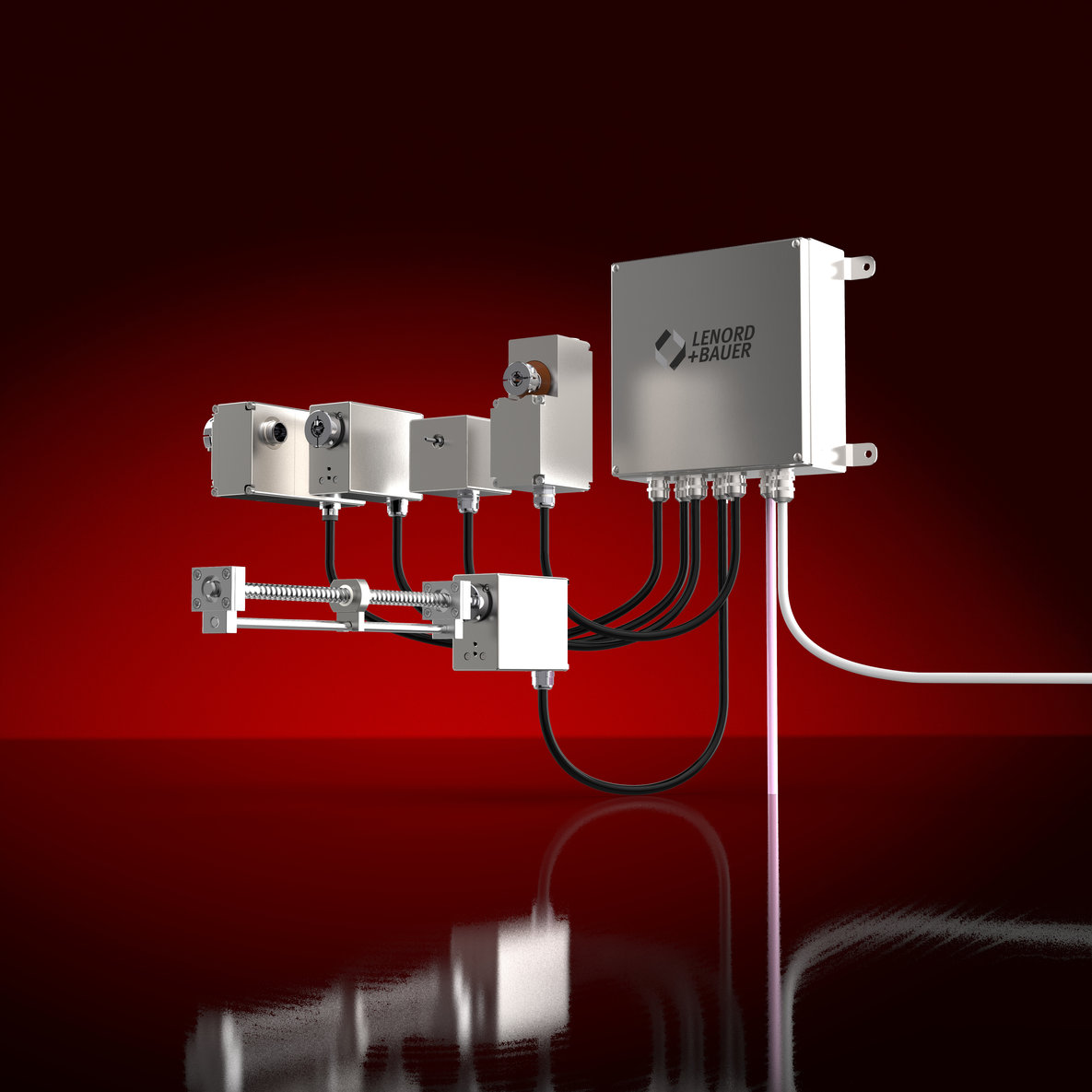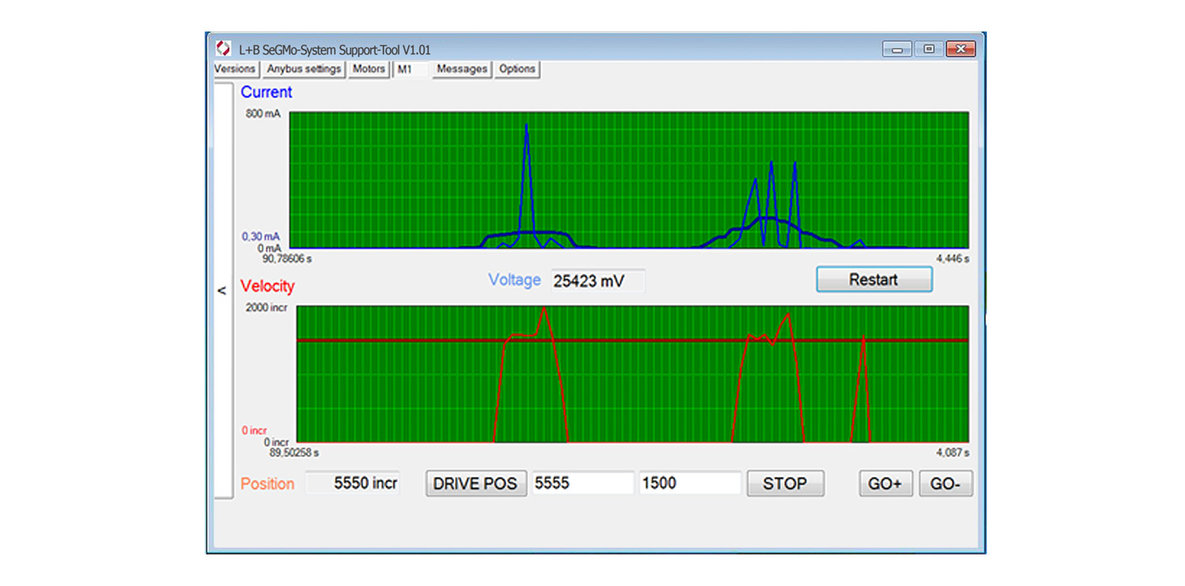 Condition monitoring and diagnostics
Condition monitoring
Prevent failures by monitoring the condition of your machine at all times. Our i3SAAC systems enable us to reduce the enormous flood of data and support efficient condition monitoring through decentral analysis and evaluation. The necessary data already exists in your application – it just needs to be prepared intelligently and provided in a real time to be defined!

Our sensors can acquire the temperature, frequency and running time in addition to the speed. They output status or warning messages directly if limit values that can be configured or trained are exceeded. We already use algorithms of artificial intelligence for efficient condition monitoring today.

Our SeGMo-Positioning also give you the option of active condition monitoring by monitoring data such as motor current, speed and temperature internally.

Why not talk to us and find out about the possibilities that our intelligent systems can offer on the road to digitalisation?
Can't find a suitable product for your application? Our technical support team will be happy to advise you. Contact us now!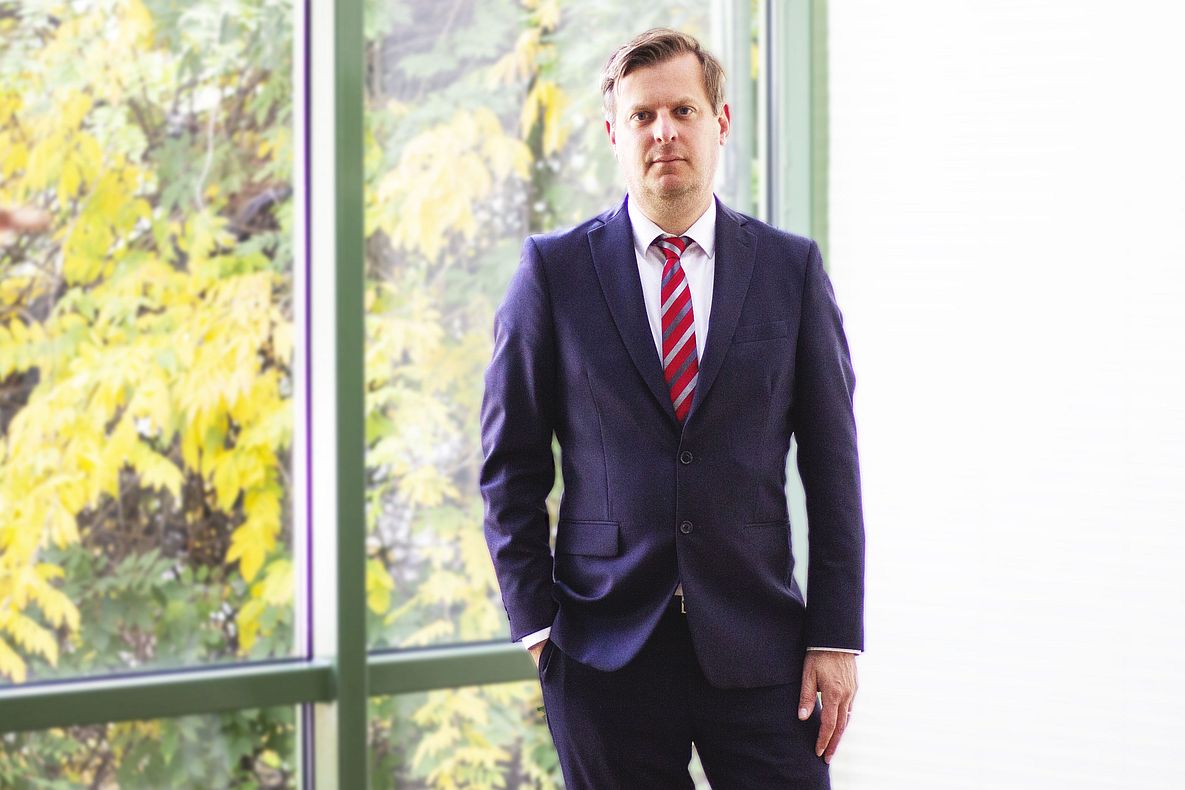 Frank Gläser, Key Account Manager