Renewable energy Reliable and innovative system solutions
Modern wind turbines defy subtropical heat and Arctic cold as well as dust, sand and dirt. In offshore wind farms they are exposed to high levels of humidity and salt mist. All components must also be able to withstand the vibrations of the nacelle. And they need to do all this round the clock, 365 days a year. Reliability is essential if expensive and time-consuming maintenance is to be avoided.
Our robust controllers and sensors will ensure the safe operation of your wind turbine and continuous online condition monitoring. More than 50,000 of our PitchControllers are in reliable use across the world. Why not profit from our innovative system solutions and many years of experience?
We have given a name to futuristic innovations: i³SAAC. As an experienced pioneer in the wind energy sector, we have been able to set trends early. We and our customers were focusing on the availability of system data in the control room many years ago, for instance. Today's and tomorrow's requirements in terms of network stabilisation, remote diagnosis and maintenance, etc., need further leaps in innovation.
That is why our aim is to make your wind turbines more and more transparent, efficient and reliable. With our intelligent, integrated and interactive (i³) sensors, actuators and autonomous controllers we ensure highly efficient applications. Tell us what your future requirements are, and together we will develop efficient and resilient solutions to meet your challenge.
Contact us!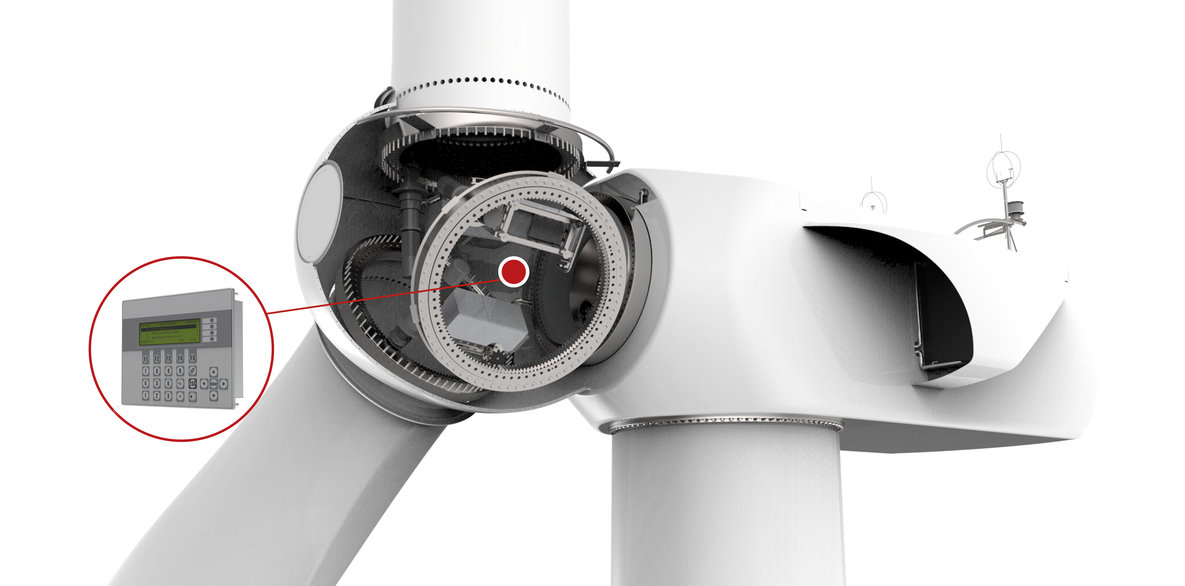 Control technology
Efficient control of the rotor blade position
You want to achieve the maximum energy yield from your wind turbines. That's why precise, reliable positioning of the rotor blades is particularly important if pitch speed is to be optimised. Put your trust in our compact control systems, which have proven themselves in this demanding application.

The latest, enhanced generation combines decades of experience with a significant improvement in performance. The PitchControllers GEL 8400 are optimised for the tough environmental conditions in the rotor hub. Even extreme temperatures of -40° C to +85 °C won't faze them!

The integrated display makes it easy for your service engineers to operate directly in the hub. The plant parameters can be adjusted on site with a guided menu. Our service tools for reading and writing the parameters significantly simplify commissioning and maintenance. Firmware updates can be run from the control room without dismantling the device. All relevant system parameters are recorded, transmitted and visualised, allowing you to monitor the condition of your plant.

Motion sensors
Speed and position acquisition in the pitch system
Optimise the energy yield of your wind turbines by aligning the rotor blades precisely. Acquire the blade position with our robust, high-resolution sensors. The magnetic measuring system is more than a match for extreme ambient temperatures, humidity, dirt, condensation and strong vibrations.

We recommend our absolute rotary encoders GEL 2037with integrated bearings and heavy-duty flange or target wheel adapter. The redundant measuring system with integrated electrically isolated resolver and 25-bit resolution is ideally suited for this application. The gear-based multiturn encoders acquire changes in the blade position safely and reliably. The benefit to you is that the battery-less sensors operate maintenance-free.
Do you have little available installation space in the pitch motor? Then why not use our much smaller incremental speed sensors GEL 248? They allow a target wheel connected to the motor shaft to be scanned contactlessly, which means they do not wear out and require no maintenance. By using two sensors on one target wheel, we can create a redundant system for you.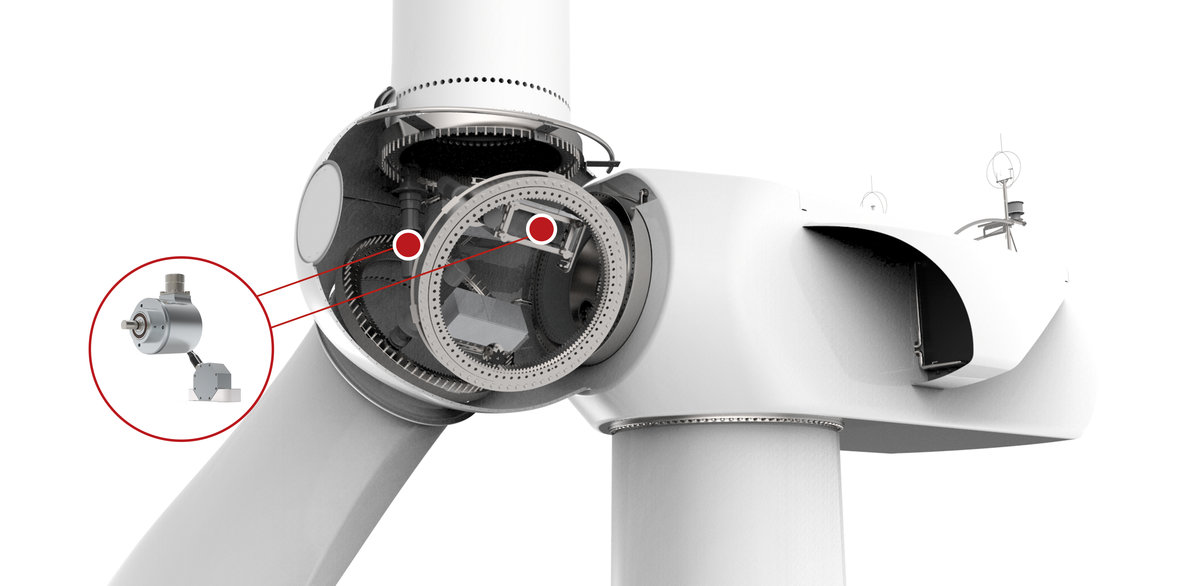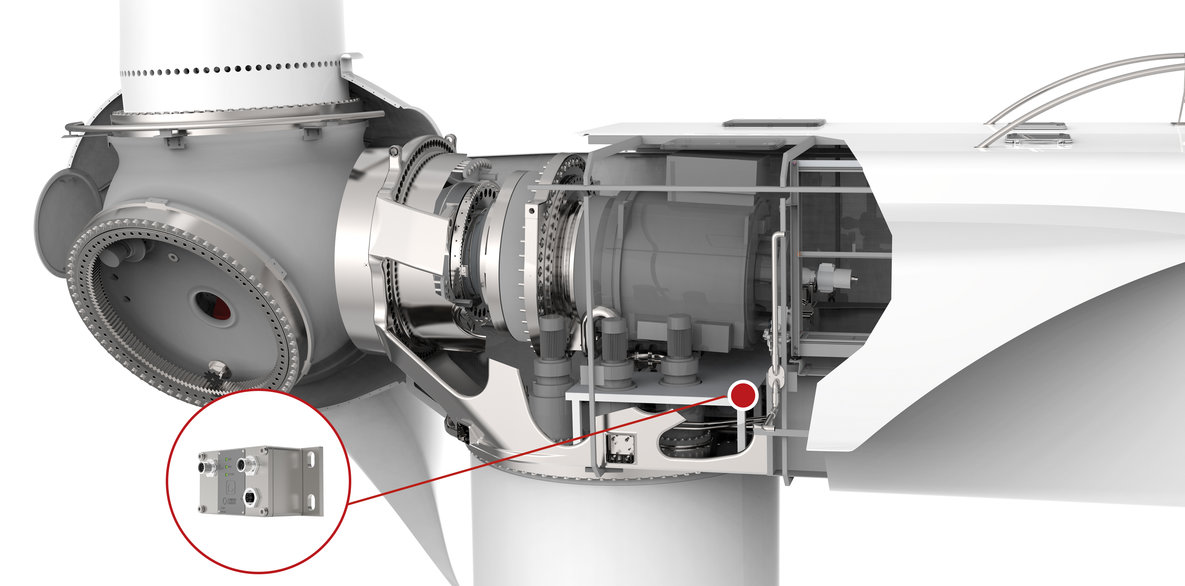 Condition monitoring and diagnostics
Detect tower oscillation reliably
When wind turbines sometimes over 100m tall are operated, there are always going to be oscillations in the tower. These expose the structure and the materials to continuous mechanical stress. To actively limit the extent of this strain and thereby prevent damage, our SIL 2-certified oscillation monitors acquire the status in real time. The accelerations in multiple axes are acquired online and, if critical levels are reached, the rotor blades can be turned out of the wind. Our MEMS-based tower oscillation monitors GEL 3011 work more efficiently, save more space and are more cost-effective to run than conventional mechanical oscillation transducers or pendulums. We configure each oscillation monitor according to your plant type, retaining the SIL 2 certification.

You can actively monitor the condition of the plant online and identify trends before the monitor responds. You can also record on the digital protocol how the characteristic of the oscillation behaviour changes.
System integration
Accessible from anywhere in the world
Integrate our controller easily into your control system using standard interfaces. The remote service web means you can access it from anywhere in the world. The web browser allows you to monitor the condition of the current actual values and read and write parameters. The remote service logbook permanently records every access to the system, which means you always have an eye on the control of your pitch system.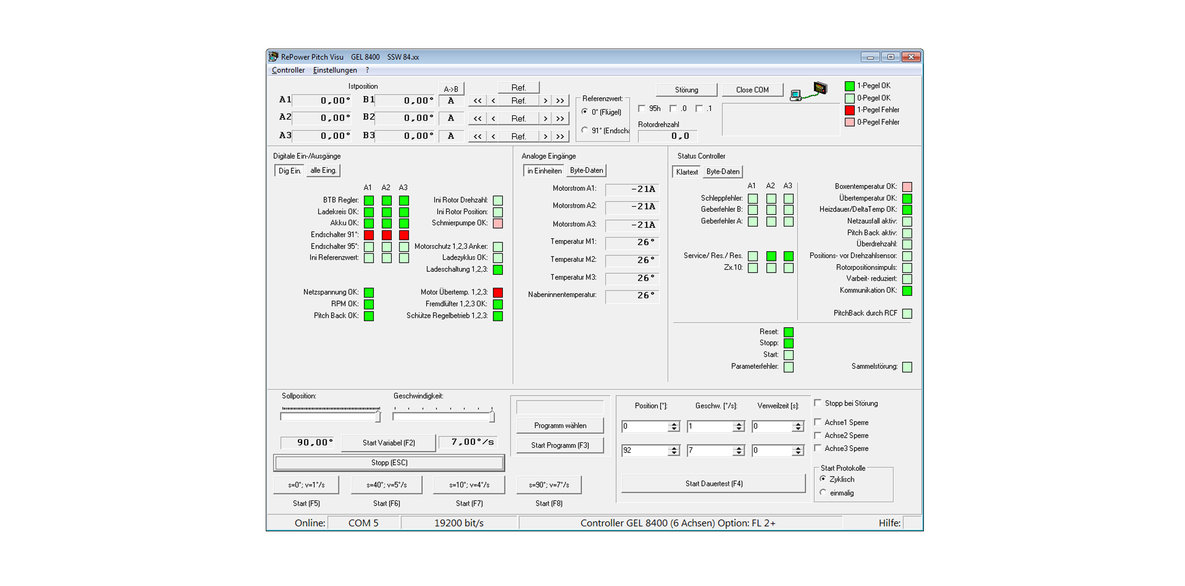 Can't find a suitable product for your application? Our technical support team will be happy to advise you. Contact us now!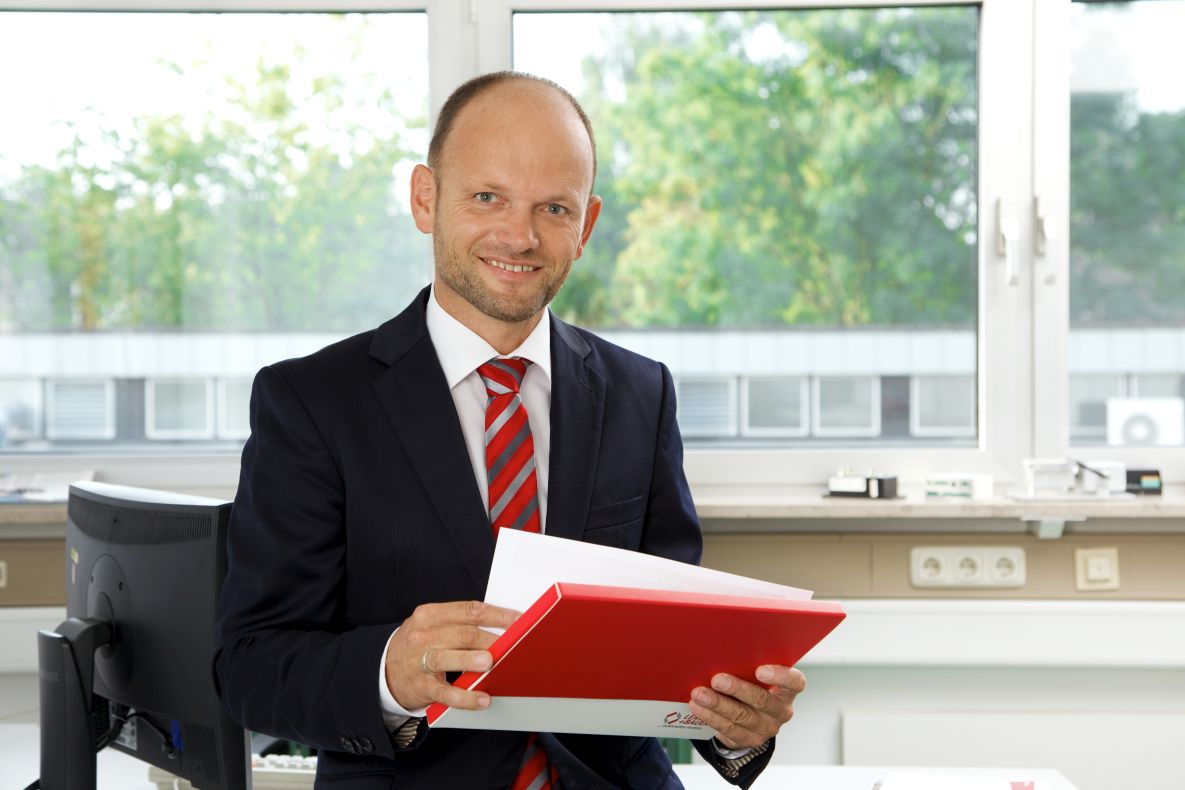 Frank Mertens, Key Account Manager