Safely avoid motor, gear unit and clutch damage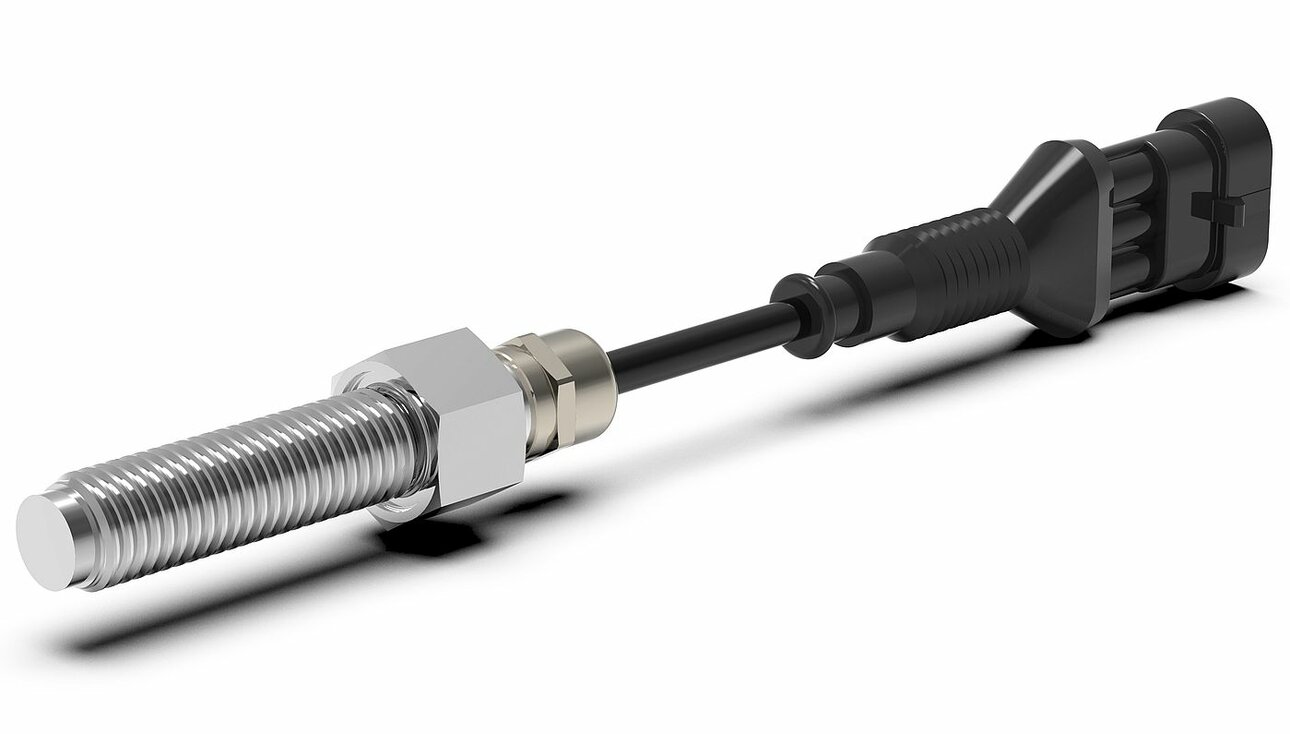 Single-channel threaded sensors qualified for automotive applications make it possible to operate industrial and agricultural vehicles trouble-free. They are used to measure the rotational speed at the drive input and output.
Permanent adjustment of the measured speeds protects the overall system, as considerable mechanical damage to the drive components may result if blocking of the drive train is detected too late.
Electronic components are often supplied directly from the vehicle battery and must therefore be protected against overvoltage and voltage spikes. Electromagnetic immunity is tested according to the international standard ECE R10. The threaded sensors meet this specification and are suitable for operation on battery voltage as a result of high overvoltage protection.
The robust sensors were developed for use in the harshest ambient conditions. The maintenance- and wear-free magnetic measuring system in the stainless steel housing is insensitive to typical gear oils and also withstands shocks and vibrations.
With the optional standstill signal, it is possible to check the condition of the cable system and signal that the auxiliary drive is ready for use. At start-up the sensor pulses a signal at a constant frequency. It is thus appropriate for safety applications where the sensor and cable status must be checked before the application is run.
The threaded sensor is also suitable for speed measurements where the synchronicity of several axles must be ensured. Electronic controls are conceivable in future axles driven directly by electric motors in agricultural machinery, commercial vehicles or other industrial gear systems.