Flexibility due to diverse interfaces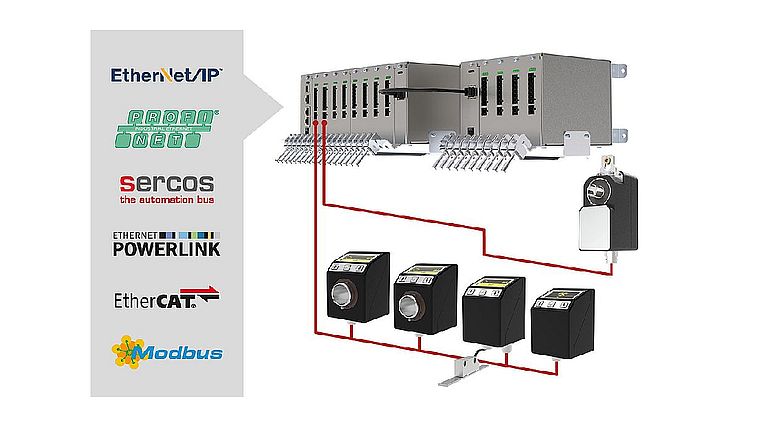 The devices can be configured via a separate network connection and the integrated web visualization. This additional secure channel can be used for Industry 4.0/Condition Monitoring applications.
Using the bus interface, it is not only possible to set target position values, but the actual position values can also be returned to the control system. This facilitates monitoring and tracing of all connected manual adjustment axes. The control system does not give the start command until a correct checkback signal is received, thus avoiding rejects and damage to the items to be packaged. The position display thus contributes to ensuring both process monitoring and quality assurance.