High-resolution encoder kits with digital interfaces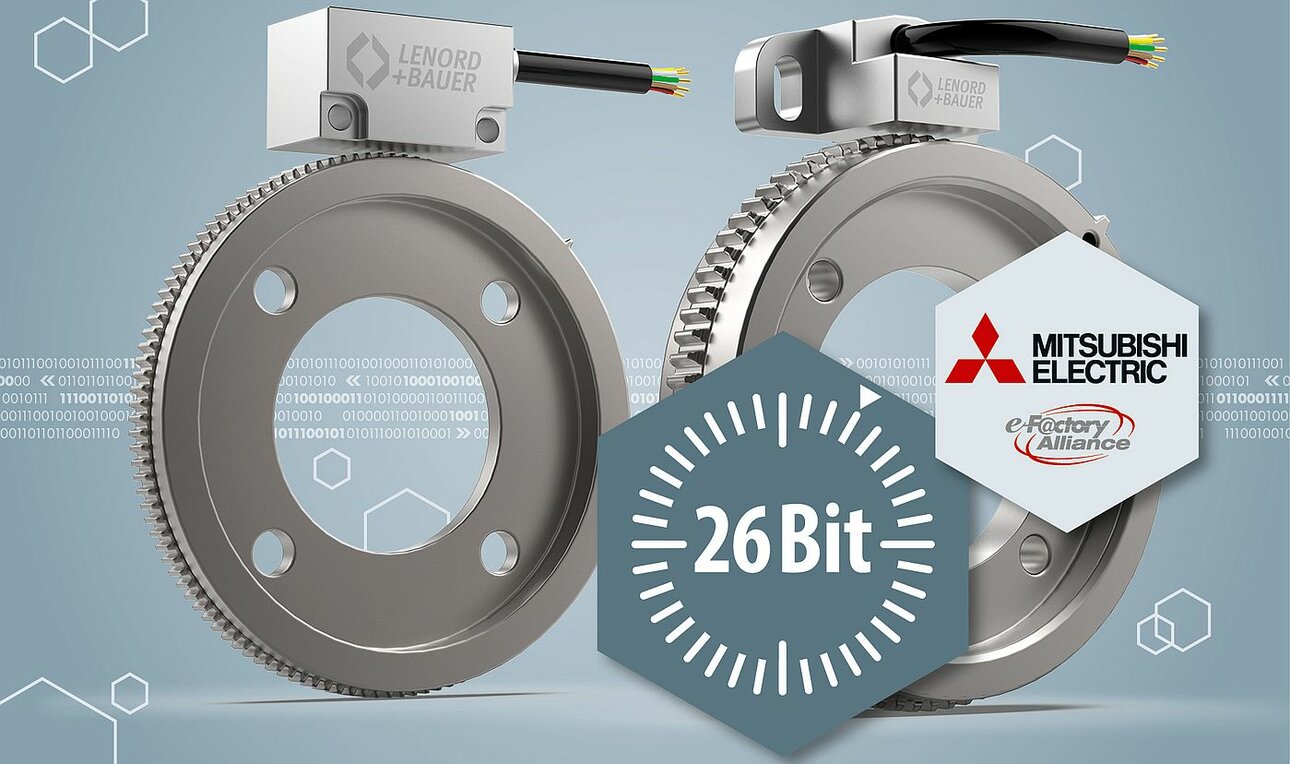 Compared to the classic 1 Vpp interface, using the MHSSI interface enables direct integration of bearing-free encoder kits into Mitsubishi CNC systems. An additional signal converter box is not required, which saves installation space in the machine and reduces costs for the system. Wiring is greatly simplified and additional connectors as potential error sources are avoided.
Compared to the first generation MiniCODERs, the resolution of the new digital MiniCODERs has been increased 16-fold. This is available up to a maximum speed of 100,000 rpm. When used in high-speed spindles, improved surface quality can be achieved by increasing control accuracy. The integrated signal conversion also allows precise positioning in the scope of a few arcseconds.
In addition to speed and position, the MiniCODERs also record the temperature at the b-side bearing. This makes it possible to monitor the condition of the bearings during warm-up as well as spindle operation under load. The additional transmission of warning and error messages via the digital MHSSI protocol supports Condition Monitoring.
Speed-resistant target wheels are used as measuring standard. These can be adapted to the application in a flexible manner and are freely adjustable to customer requirements.
Optionally, thanks to the digital interface, service access to the encoder kit is possible via the compact GEL 211C test and programming unit. The MiniCODERs can be analyzed, optimized and parameterized in detail in their installed state via the user interface. By fine-tuning the sensor signals, the signal quality of the mounted MiniCODER system can be checked and optimized. They are operated using a web browser on any end device via LAN or WLAN without needing to install any software.
The combination of MiniCODERs with integrated MHSSI interface and individual target wheels as well as the test and programming units enables reliable operation on Mitsubishi controllers.