Rail systems Reliable and robust sensor solutions
Trains must be fast, punctual and offer maximum availability if they are to compete against other means of transporting passengers and freight. Downtimes cause delays and cost money. You can reduce these significantly with our reliable sensor solutions.
Safety also plays a central role in railway rolling stock. The bogie especially includes many safety-relevant components. Here too, you can put your trust in our robust, wear-free and long-lasting sensors to provide reliable information on the condition of the system.
Whether you want wheel slide protection, mileage acquisition, traction monitoring, vibration monitoring or train protection, we have the appropriate certified solutions!
But it's not only for tried-and-tested systems that we're the right partner for you: are digitalisation and future viability of trains something you are concerned about? Then speak to us, because we already have the corresponding applications. Let's continue to develop sensor technology together!
To the brochure "Vehicle sensors for railroad applications"
i³SAAC
Integrated solutions for intelligent railway systems of the future
Vehicle availability and route utilisation are key economic drivers for railway rolling stock. The result is a large number of control systems and increasing levels of measuring technology on the vehicle.

Our response to this trend is called i3SAAC. Integrated, intelligent and interactive sensors exchange your data with autonomous actuators and controllers. That means our systems will in future supply not only measured values but also valuable, condition-oriented information enabling autonomous decentral control loops. The higher-level protection system receives targeted, pre-processed data, which means it is always "up to speed".

Multifunctional speed sensors are one example. We integrate multiple measurement elements in a single housing. These supply data about the rotational speed, temperature and vibration, while you also get serial information on the quality of bearings, the statuses of measuring scales or histograms.
We believe that our systems will increasingly be able to analyse and evaluate data independently with the aid of artificial intelligence (AI) and other forms of "data analytics" in the sensor. This will enable them to respond to changes in external influences and optimise themselves autonomously based on information exchanged between the components of your train.
The functions we realise with i3SAAC are essentially designed by you. We can utilise our wealth of experience in AI to analyse the desired sensor data in your application and derive findings from it.
So let's get talking!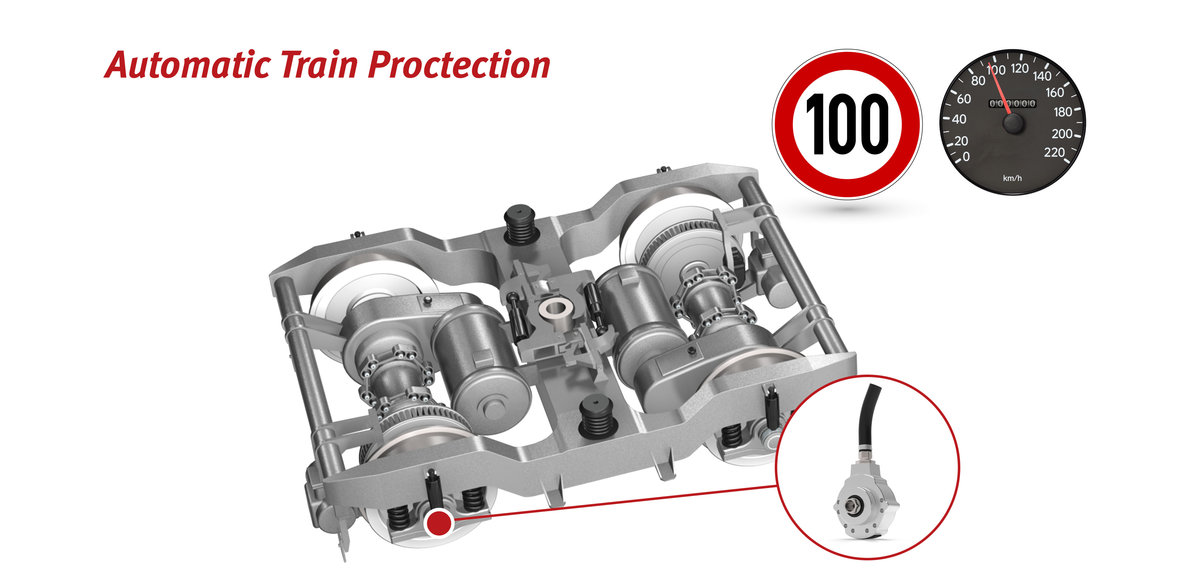 Motion sensors
High reliability
Automatic and sometimes also partially autonomous train protection systems ensure maximum safety and efficiency. That's why you need not only reliable and long-lasting sensors for long-lasting operation, but also sustainable system applications such as those from Lenord+Bauer.

Our multichannel axle encoders are the right solution for you. They supply different signals for multiple control units of your Automatic Train Protection (ATP). The axle encoders output the required pulse numbers over up to 8 channels, even at high loads. The incremental encoders are designed for mounting on the end of the axle and acquire the rotational speed directly on the wheel set.

Don't have much available installation space in your application? Then our speed sensors, which are just as robust and have up to four channels, are a good alternative. We would be happy to advise you on the optimum system to suit your application.
Motion sensors
Safe wheel slide components
Modern brake management distributes the force optimally over the different brake systems throughout the train. The components involved must interact smoothly in real time. That's why you should use reliable and UIC-approved speed acquisition for your wheel slide protection system. We offer the appropriate speed sensors GEL 2475U and GEL 2476Uwith braking system-related signals.
The sensors reliably detect when an axle has come to a standstill without any loss of pulses. You can also check whether the pick-up encoders are functioning or a cable has broken.
Read more about UIC certified sensors!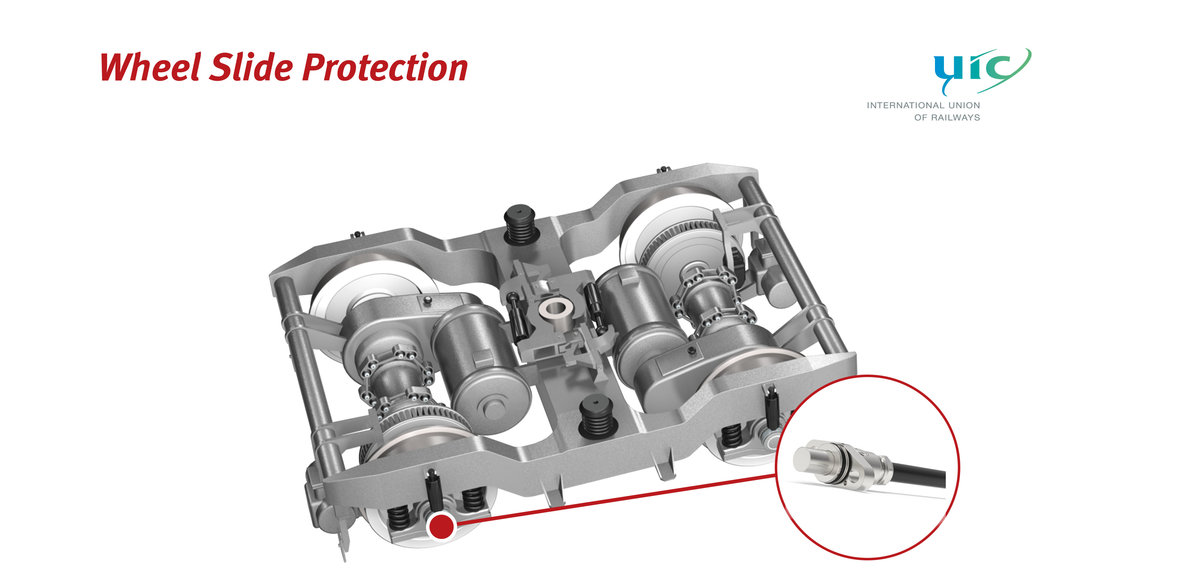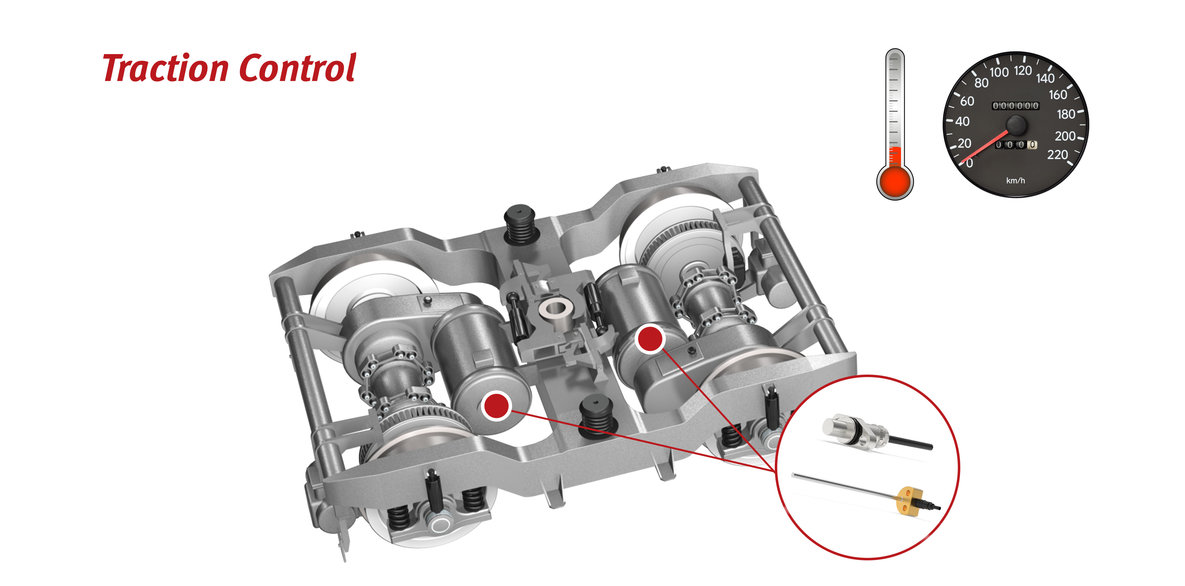 Drive control
Optimum traction control
Your efficient traction systems synchronise the output of the motors, ensuring that the power is distributed uniformly across all axles. Our proven speed sensors deliver the signals for your drive control, while the incremental encoders acquire the rotational speed and direction of rotation directly on the motor or the gear. With a measuring range of 0 Hz to 25 kHz, they detect when the drive comes to a standstill just as reliably as when the maximum speed is reached. Their bearing-less design as pick-up encoders means you get the benefit of long-lasting, wear-free operation!
Bogie monitoring
Condition monitoring on the running gear
Want to optimise wear-based maintenance? Our rotational speed, vibration and temperature sensors enable you to detect safety-related events on the bogie. The connection cables are inserted into connectors thanks to professional tailoring. The Y-cable reduces your wiring work. Alternatively, you can use a CombiCODER to acquire rotational speed, temperature and acceleration in a single pick-up encoder if you have little available installation space, maximising system transparency.

Whichever you choose, our sensor systems always enable you to identity and rectify malfunctions at an early stage – prior to system failure. We would be happy to advise!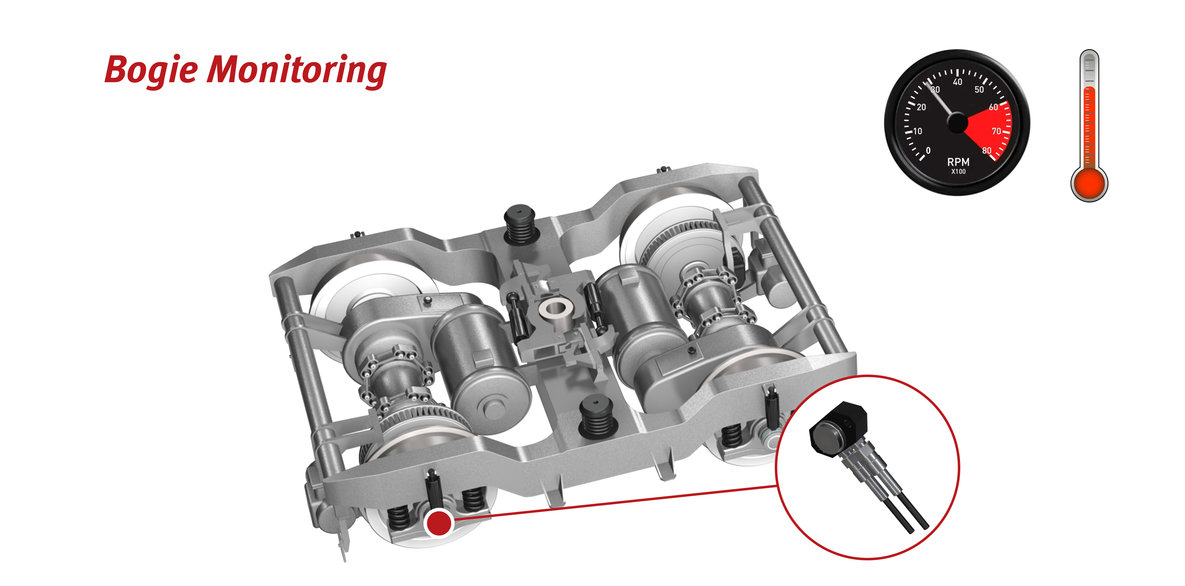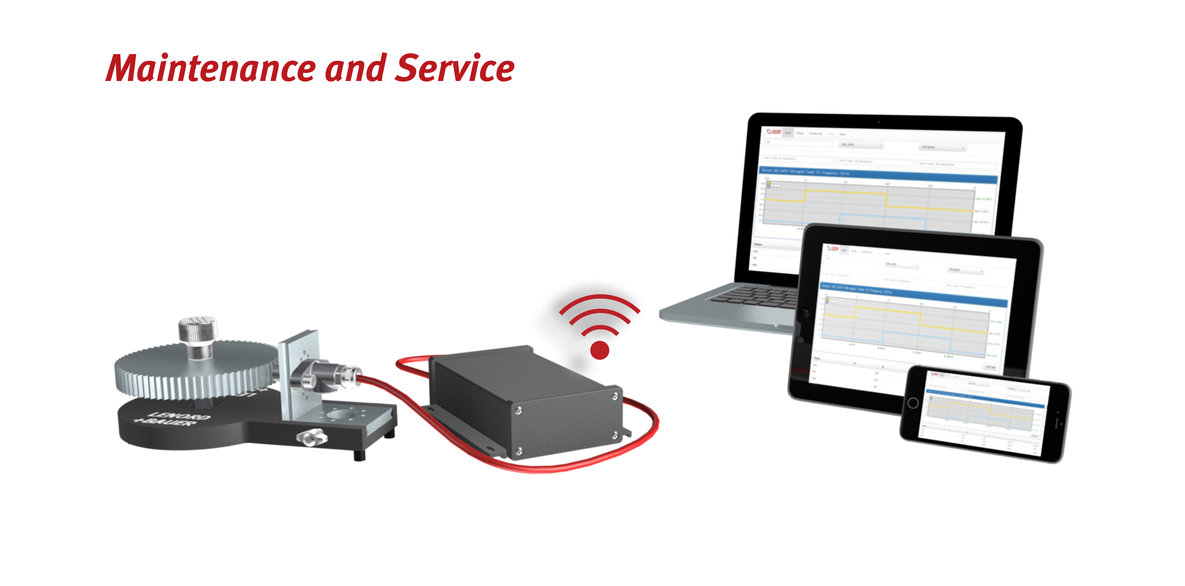 System integration
Safety through documented sensor testing
Optimise your maintenance and servicing work on rail vehicles with our test equipment. You can use it to check the operating behaviour of any speed sensors with a square-wave output. This is a simple and convenient process, even where sensors are installed directly on motors, and removes the need for time-consuming disassembly.

The light and compact tester measures and compares signals from the individual channels or tracks. Testing is simplified by the ability to evaluate measurement signals quickly and directly and by the graphic display. Values such as output voltage, signal level, phase offset and duty are output on display devices connected via WLAN or Ethernet. The integrated web browser allows visualisation independently of the terminal. Your service engineers can log in via tablet, laptop or smartphone. The entire data conversion and evaluation is performed inside the tester. No additional software or apps are required.

The measurement can be documented with a report generated at the press of a button, giving you more transparency, safety and sustainability in sensor and system testing.
Learn more about our sensor solutions for
Wheel slide protection
Traction control
Vibration monitoring
Train control
Speed and temperature sensors
Can't find a suitable product for your application? We manufacture sensor types in many customer-specific variants. Our technical support team will be happy to advise you. Contact us now!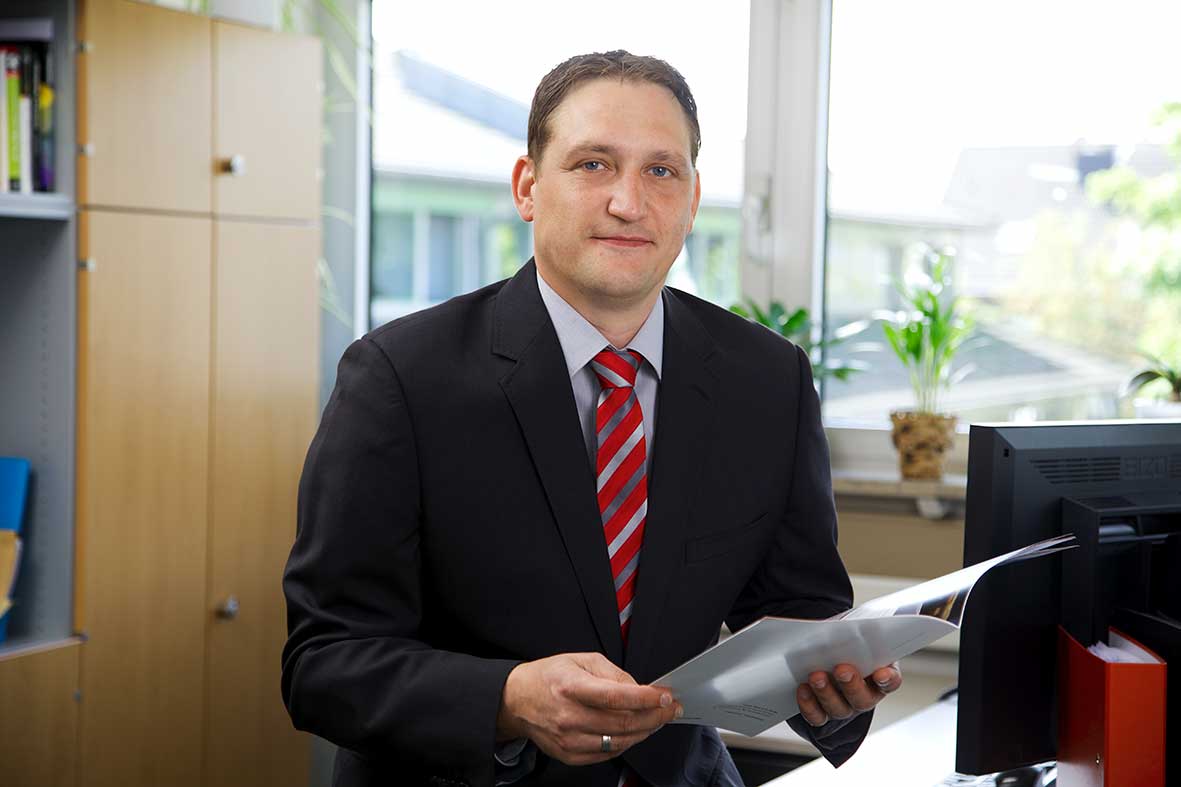 Torsten Kassing, Key Account Manager Mobility